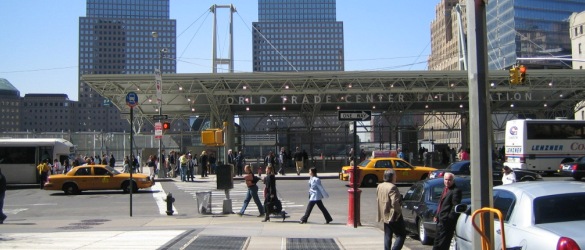 Who are you?
Maybe you are in your late 30-50's and worried that half of your life is over. You want a career that you can feel passionate about and that feels meaningful. You may have or have been thinking for a long time about quitting your current job and not sure what you want to do next or how to even begin. You may have just gotten laid off and financially need to get a job quickly, but want to be thoughtful about your next job versus jumping into just anything. You want to pursue your passions, but are concerned about the risk to your lifestyle and income.
You love your job, and may need a career coach to strategize on how to move up the ladder. You have a boss and set of work associates that you are challenging and despite all your hard work and achievements you seem to be passed by during promotion time. You don't know what it will take to move up, but you have tried everything and need a career coach.
What we offer? A career coach at My Whole Life offers structure and process to help you find your ideal job, whether it's promotion in your current organization or finding an entirely new job.
A career coach helps you through all of then various stages of a job search.
Phase 1- Identifying your Ideal Job: A career coach works with you to clarify what you want in your work and career. After an average of 4-6 sessions a career coach you will create a job description of your ideal job.
Phase 2 – Research and Networking: A career coach supports your search process to discover, brainstorm and evaluate options that meet your ideal job specification. A career coach works with you to analyze and performs a reality check on available options in the market and what adjustments you will need to make in your job search. At the end of this phase a career coach will help you narrow your job search to a few industries (e.g.- healthcare, law, high tech, etc) and/or job titles (e.g.- Business Development mgr, Program Manager, etc) for you to apply for.
Phase3: Applying, Interviewing, and Negotiating: A career coach provides marketing and interviewing coaching so that you can put your best foot forward with your resume, job interviewing, and negotiating your salary. Our career coaches will help you feel confident you are choosing the best job for you and get the pay you deserve.
If you are seeking a promotion and need some advice, our career coaches will help you identify and provide an assessment on areas that you need to work on.
Get a honest assessment: A career coach can offer perspective on what may be happening in your meetings with others, emails, or other communications and how you can more effectively convey your ideas. A career coach can help you better understand your conflict management style and how to deal with others when competition arises.
Learn how to gain rapport with others: A career coach can help you better understand the perspective of those around you. A career coach offers skills that will help you gain rapport with those in charge and teach you how to lead others to your point of view and mediate conflict.
Alignment: A career coach can help you find a job that allows you to shine and stay true to what matters most to you. Just don't settle for any job, instead find one that has meaning for you. A career coach will
search for a job that aligns to not only your skills, but also to your soul.
Personal Assessment: A career coach will take you through a personal analysis to help you create and be clear with what you want. A career coach will do an analysis of your personality and determine the best job environment given how you normally approach and think about the world. A career coach will help you figure out if you are a specialist, or a generalist, whether you like to work on one part of a job process, of find rewards working start-to-finish on a project.
Skills Assessment: A career coach will help you identify your unique skills and strengths and how to match them with available jobs. Later, our career coach will show you how to best market your strengths and skills during your job search.
Your ideal job: A career coach will work with you in synthesizing all this information and to create a list of criteria for your ideal job.
Road blocks: A career coach can identify and determine if there are any roadblocks that you have may have unintentionally created that are preventing you from moving the ball forward and hit them head on. A career coach can hear beliefs about yourself or life in general that drain you of energy during your job search. For example, a career coach may hear a belief that your dream job will not pay the bills.
Accountability: Each week you'll get assignments that help you move the ball forward week to week, so that your actions are aligned with your goals.
Balance: It's easy for us to fall into a trap of taking a job that makes sense financially or sounds prestigious without really looking at what makes us happy. A career coach will help you rationally make the trade-offs you need so you can feel like your new job makes sense financially and makes you happy.
Life goals: A career coach will help you identify your life goals aside from work? How do they fit into the picture? How can you ensure they also get met?
Prioritization: A career coach will help you prioritize your list of criteria and determine what are "must have's" versus "like-to-have" with respect to your next job? What are
"must have's" versus "like-to-have" in other areas of your life?
Clarity: When you don't have a clear sense of what you want in a job, the job search can take a much longer. A more efficient approach is spending the time to figure out what you want first and then looking for jobs that fit the bill.
Ideal job: A career coach can help you determine the types of things you like to do and don't like to do at work. Both are equally important to recognize when
looking for your dream job. A career coach can help you analyze common characteristics.
Lifestyle Assessment: A career coach can help you access the kind of lifestyle considerations that are important to you. A career coach would help you explore how much flexibility/structure you want in a job
so that you can have good work-life balance. A career coach will bring up issues such as salary and what you need to make annually to give you personal freedom, safety, and comfort that all your priorities are covered?
Legacy: A career coach may discuss the personal legacy you want to leave with your work.
Decision: A career coach will access how you like to make decisions and what decision process best works for your next job move.